Federated Equine Inspection Tours
We are the first USA based inspection tour that does not require additional registration.
You can retain your horses breed identity.
We offer inspections to all breeds of horses, registered or
non-registered.
We do not discriminate against any breed.
Assessment of quality & type while maintaining breed identity!
2016 Inspections
for all breeds of horses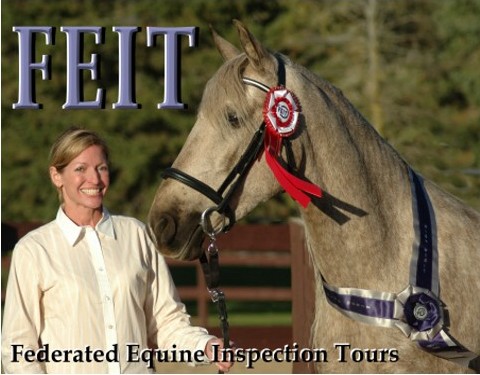 Sport Horse Inspection
Park Horse Inspection
Utility Horse Inspection
All Breeds Accepted
Interested in having your horse Inspected?
Do you have a facility to offer?
Link to Information gathering form
(This is NOT a sign up form! This is merely a tool to help us gather information)